Mortgage lending to grow for 8th year in a row
The UK residential property market continues to remain stable with mortgage lending forecast to grow in 2018. This will positively impact the demand for housing as more prospective home-buyersare expected to opt for mortgage, especially with the rates being affordable, this year.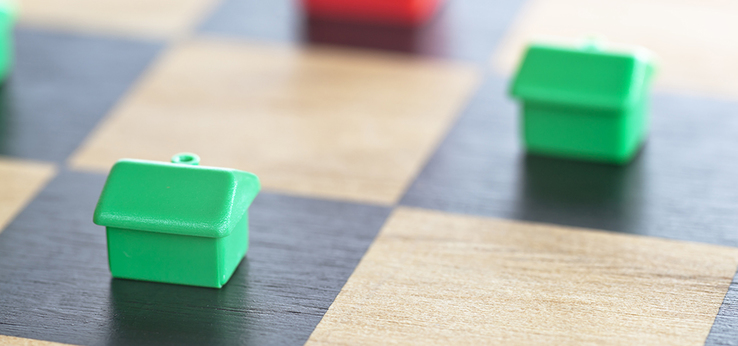 The Intermediary Mortgage Lenders Association's (IMLA) fifth annual market review and forecast – 'The New Normal: Prospects For 2018' – forecasts that gross mortgage lending in 2018 will rise for the eighth year in a row to reach its highest level since 2007, with falling inflation to underpin sentiment despite Brexit uncertainty.
However, despite the best performance for a decade, the market continues to be challenged by a combination of a shortage of properties, very low levels of turnover and obstacles to both first-time buyers and "second-steppers".
According to IMLA report, the gross mortgage lending will reach £265 billion with net mortgage lending of £47 billion this year. The remortgage activity will continue to be more buoyant than lending for house purchase, with total remortgaging reaching £94 billion, up 4.4 per cent to reach 35.5 per cent of total lending.
Another encouraging finding is that gross buy-to-let lending will recover in 2018 and 2019 despite the adverse tax changes for landlords. This not only reflects continued strong remortgage activity but an improvement in house purchase lending brought about by a higher level of churn in the market. This will contribute to the pool of rental properties in the long-term, expanding the rental income base for landlords and buy-to-let investors.
It is expected that lending via intermediaries will continue to increase its share – rising to £158 billion this year and £164 billion in 2019, a share of 72.2 per cent compared to 71.3 per cent in 2017. All these findings provide a promising outlook for the UK housing market.>
In the last two years, more number of people are climbing the housing ladder. In fact, the number of first-time buyers has increased in recent years to reach 366,000 in 2017, buoyed by factors including cash inheritances, the 'Bank of Mum and Dad' helping to supplement deposits and government schemes such as Help to Buy, which have helped more aspiring homeowners make their first step onto the ladder.
However, homeowners looking to make subsequent moves are feeling the effects of an illiquid market. Despite 377,200 'steppers' in 2017, this overall number is down 42 per cent since 2007, as many struggle to meet stricter mortgage affordability criteria on larger homes, despite any price appreciation on their first home and equity gains as a result.
Overall, 2018 appears to be a promising year for the UK housing market. The first three months of the year have not seen any significant downturn and the market indicators are in the positive territory.