London tops "Cities of Influence" in Europe
London does not fail to surprise! The UK capital is ranked No 1 in the "Cities of Influence" report brought out by leading global real estate company Colliers International, further raising its reputation globally. As the financial capital of Europe, London has maintained its pre-eminence by marching ahead of other cities in several parameters.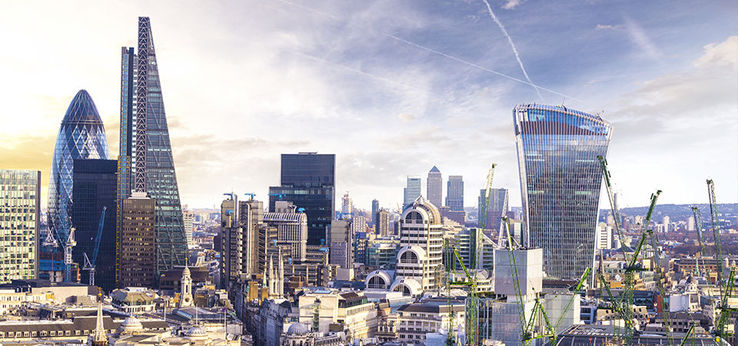 The new extended version of the report brought out this year by Colliers covers 50 European economic hubs – building on the 20 covered in the inaugural report in 2017. The report provides a broad geographic coverage of European markets that are of global, regional and national importance. This latest version of the report introduces some new factors into the overall analysis, but the overall context remains the same – reviewing and ranking markets based on their occupier attractiveness and magnetism as centres of diverse high-quality service sector talent, driving economic output and productivity.
The report reflects various fundamental core values of European cities. London has scored the maximum points in most of the categories, including include Latent / Future Talent and Economic Output and Workforce Catchment. It is no wonder that world's leading fintech companies have set up base in London. In the process, this report also brings to fore the minimum impact of Brexit on London, which has continued to remain attractive for the business community, industries, entrepreneurs, tourists and students.
In the Economic Output and Workforce Catchment category, London scored a high of 42.2 points. As a leading global centre of innovation, technology and financial and business services, London is 'way out' in front of the competition. "To date, Brexit has been high on negative publicity but low on any tangible, negative strategic impact. The London economic eco-system is vast, established and highly diverse," the report said.
In fact, as the report suggests, many sectors, including the property market, have remained stable despite several challenges last year. The strong business fundamentals of London have enabled the city to withstand pressures from various quarters. This reflects in the points scored by London in the report. With a top score of 146.2 points, London has widened the gap with Paris, which is placed in the second position at 129.1 points. The third spot is occupied by Madrid (110.3) followed by Moscow (107.5) and Birmingham (105.5). Munich, Edinburgh, Zurich, Milan and Manchester completed the list of top 10 cities. Other UK cities Bristol and Leeds also figure among the top 30 in the report.
There is no doubt that London has retained its charm and continues to remain one of the top destinations for global investors. Incidentally, 2017 saw record level of investment in the London property sector. The Colliers International report clearly upholds London's edge over rest of the European cities.
"Colliers: Cities of Influence 2018"