London home-buying activity maintains buoyancy
The London housing market continues to remain active with the number of home buyers increasing by 6 per cent during the second quarter (April-June) 2017 despite multiple challenges.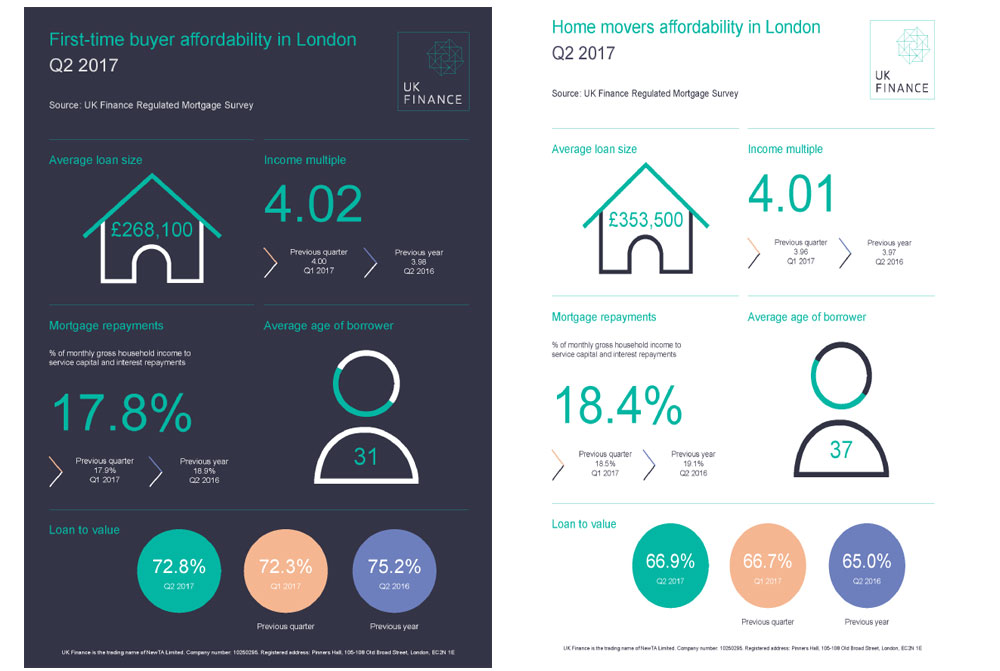 Data released by UK Finance shows that home buyers borrowed £6.1bn for house purchase, up 11 per cent quarter-on-quarter and 17 per cent year-on-year. They took out 18,000 loans, up 6 per cent compared to the previous quarter and 8 per cent on the second quarter 2016.
The first-time buyers continue to constitute a significant size of home-buyers in London. The first-time buyers borrowed £3.1bn, up 10 per cent on the first quarter and 8 per cent on the second quarter last year. This equated to 10,600 loans, up 5 per cent quarter-on-quarter and 3 per cent year-on-year. This clearly shows the buoyancy in the London housing market with house-buyers showing interest in acquiring new homes.
Interestingly, home-movers also contributed to enhanced mortgage lending activity. Home-movers borrowed £3.0bn, up 11 per cent quarter-on-quarter and 28 per cent compared to a year ago. This equated to 7,400 loans, up 7 per cent quarter-on-quarter and 18 per cent compared to the same quarter in 2016.
UK Finance has made valid observations on London housing market based on the latest developments: "The housing market in Greater London has some unique characteristics compared to the rest of the UK – more first-time buyers, but lower overall levels of home-ownership. Affordability and the supply of housing remain critical factors to manage for the London market if positive activity is to continue going forward."
The data provided by UK Finance is authentic and reflects London housing scenario. As a new trade association formed in July 2017, UK Finance represents the finance and banking industry operating in the UK. With around 300 firms in the UK providing credit, banking, markets and payment-related services, the new organisation brings together activities previously carried out by the Asset Based Finance Association, the British Bankers' Association, the Council of Mortgage Lenders, Financial Fraud Action UK, Payments UK and the UK Cards Association.
It is further revealed that affordability of homes in London continues to remain a concern. First-time buyers typically borrowed £268,100 (£137,700 in the UK overall), up from £254,800. The average household income was £66,900 (£40,800 in the UK overall), up from £64,300 from the previous quarter. The typical income multiple in London of 4.02 (up from 4.00 the previous quarter) also compared to the UK average of 3.58.
As the housing crisis continues to impact the affordability of homes, especially first-time buyers in London, developers could come up with innovative models to offer homes at lower capital values. Strawberry Star is already working in this direction and will announce long-term initiatives relating to this sector.
Source: cml.org.uk