Skyscrapers continue to dominate London horizon
London continues to remain among the top real estate destinations of the world with more and more skyscraper projects changing the landscape of Europe's financial capital.Data released by Tall Buildings Survey (New London Architecture - NLA) found out that work began on a new skyscraper almost every week in 2016 in London.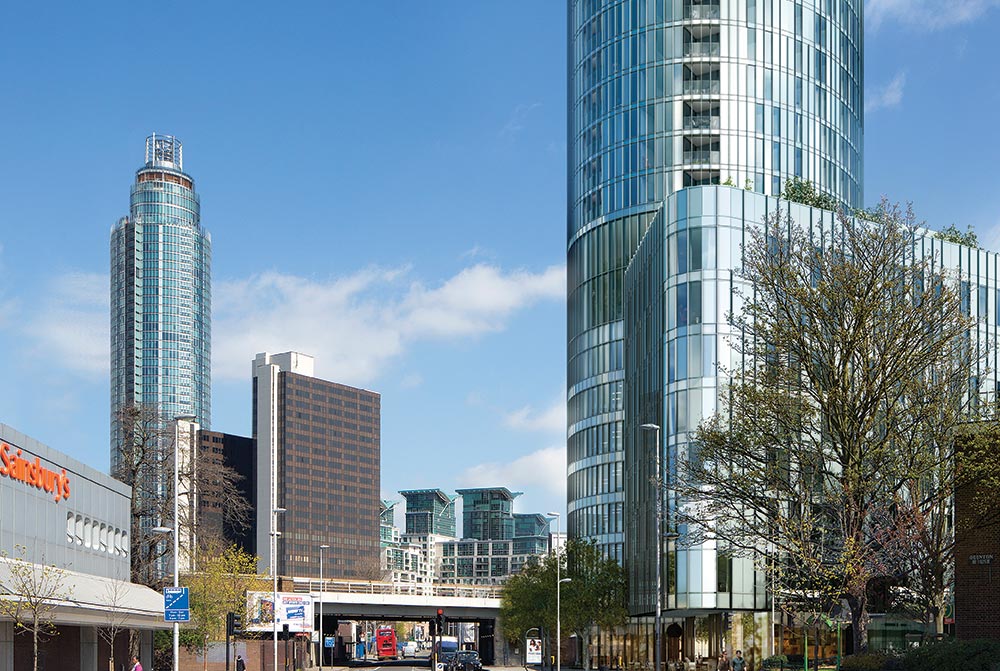 Work commenced on 48 new towers in London last year, up 68 per cent over 2015 when here were 29 starts. This indicates the investment flow into the London property market.
Now in its fourth year, the NLA London Tall Buildings Survey provides an annual overview of the pipeline of tall buildings in London, giving a wide-ranging picture of the changing shape and scale of the capital. When the Survey was launched in 2014, it provided the first-ever comprehensive overview of tall buildings of 20 storeys or more that were planned for the capital – spurring debate and discussion about the appropriate location, density and design of tall buildings for a fast-growing city.
In 2016, a record number of tall buildings was completed – 26 – as compared to just 10 in 2015. The total pipeline of tall buildings in London, which are proposed, approved and under construction, has increased marginally to 455 in 2016, up from 436 in 2015. Tall buildings are classed as within the pipeline if they are under construction, have planning consent, have had either an application or EIA Screening/Scoping or have gone to planning committee at the pre-application stage.
Interestingly, 24 of London's 33 boroughs have a tall building pipeline, and there is a small shift towards outer London, with 82 tall buildings in zones 3-4 and 25 in zone 5.
As many as 60 new tall buildings have completed in the three years since the first London Tall Buildings Survey, and 91 are currently under construction. By 2019, it is estimated that 152 new tall buildings will be completed since the original survey. Another 256 tall buildings currently have planning permission to go ahead and are awaiting construction. But 31 tall buildings which received planning over 5 years ago, are still not on site, the Survey noted.
The residential component in the tall buildings are also increasing significantly, as home-buyers are preferring apartments in structures that offer better views of London. An estimated 30 per cent of homes currently under construction in London are in tall buildings. As many as 100,000 new homes are estimated across the entire tall buildings pipeline, or two years' worth of housing need based on GLA requirements of 50,000 new dwellings per annum. The entire pipeline of tall buildings in London is estimated to cover 38 hectares.
Strawberry Star has several prestigious tall buildings in London. Sky Gardens in Vauxhall / Nine Elms and Hoola in Royal Docks are set to become landmark structures. Hoola was handed over to buyers in 2016 while Sky Gardens will be ready to occupy in April. Apartments are available for sale as well as rent in both the schemes. Connect with our property professionals in London for a viewing of the properties.
Source: newlondonarchitecture.org
Image Source: Strawberry Star