Apple's entry to have a rippling effect on Nine Elms
Nine Elms, the greatest transformational story at the heart of the world's greatest city, now has another feather in its cap – Apple! The world's largest company by market capitalization will be moving into the Battersea Power Station redevelopment by 2021.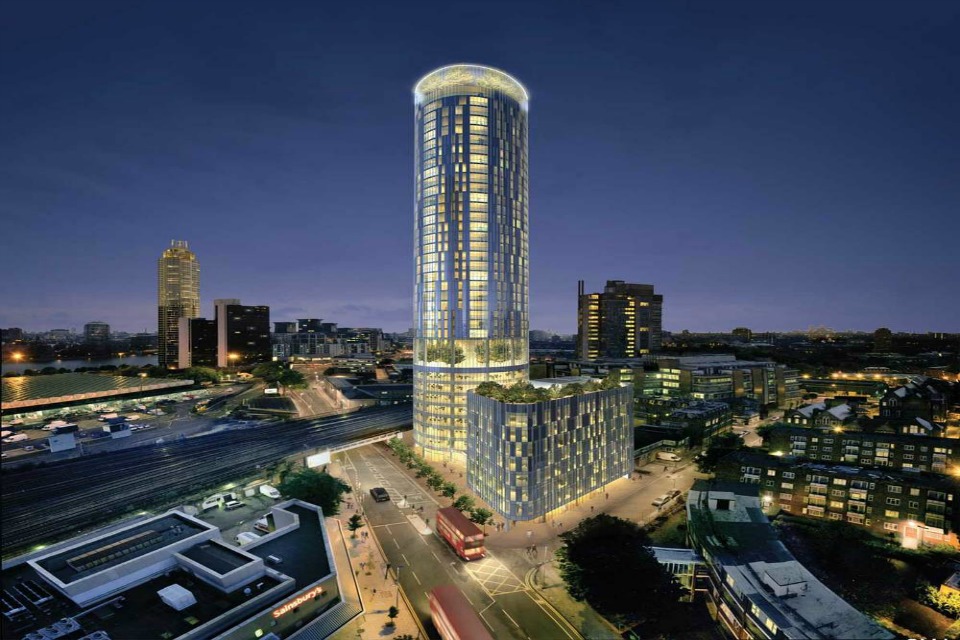 The announcement by Apple that it will take up 500,000 square feet of space in the development comes at a time when speculations are being made about the UK property market. In fact, Apple's decision will spur the London property market, particularly Nine Elms, where high profile projects are being implemented.
As many as 1,400+ employees of Apple are expected to occupy at least six floors of the redevelopment, accounting for about 40 per cent of the office space in Battersea. There is scope for Apple to further increase its workforce to 3,000 at the same office. Apple's announcement even drew response from London's Mayor Sadiq Khan, who used the opportunity to reaffirm London's status as the financial capital of Europe.
Much of the credit for bringing Battersea into focus goes to the Wandsworth and Lambeth Councils, which played a crucial role in bringing the Tube to South London. There is no doubt that the arrival of Apple to Battersea will have a ripple effect on Nine Elms, paving the way for the creation of job opportunities as more tech companies are likely to follow in Apple's footsteps. For now, it is predicted that the Nine Elms region will create 25,000 new jobs, but that number is now likely to grow.
The redevelopment of Battersea Power Station, which is spread over 42 acres, includes 3,500 new homes and 1.2 million sq.ft of office space. In addition, leisure facilities, hotels and restaurants will be built on the site. Located nearby is our prestigious development, Sky Gardens in Nine Elms. A landmark collection of private apartments with enclosed gardens high above the capital, Sky Gardens slated for completion in March 2017 is an ideal residential choice and if you're planning to buy a property to let, you'll be pleased to know that the rental yield in the area is high.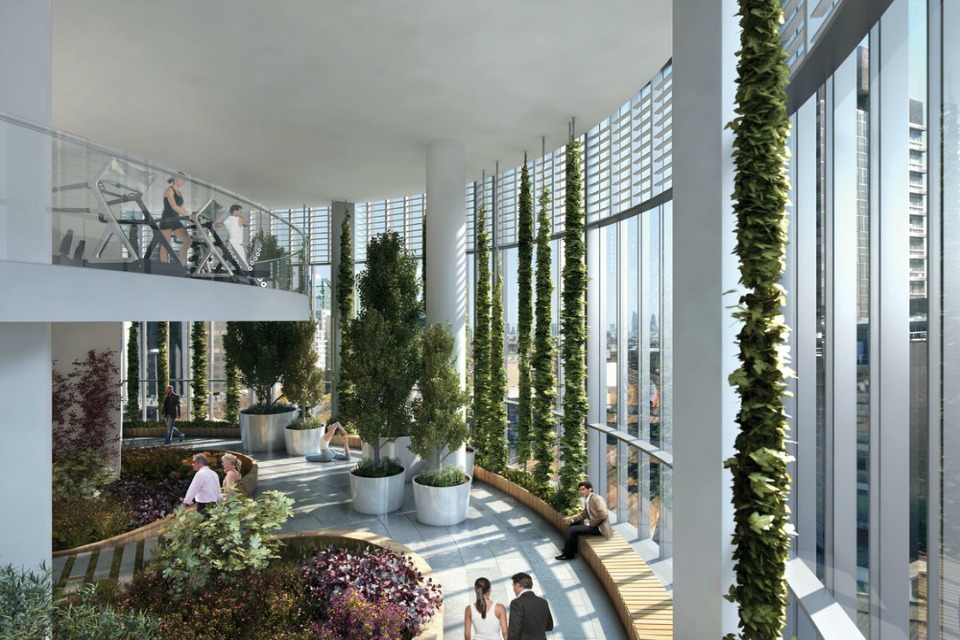 Sky Gardens magnificent communal gardens are perfect for leisurely strolls and quiet contemplation
This magnificent property boasts many unique characteristics, though none more striking both inside and out than the communal gardens situated on the 8th and 35th floor designed by the award-winning Gillespies. These sublime, organic spaces are open exclusively to residents and their guests, for daytime relaxation, watching the sunset over the capital or after-dark entertainment.
With the new American Embassy and The Netherlands Embassy as neighbours, you'll be in exclusive company. The area is also home to New Covent Garden Market - the finest food and flower suppliers in London.
If you are interested in viewing our exclusive apartments in Sky Gardens, do not hesitate to contact our London office.
Image Source: skygardensnineelms.com