Strawberry Star hosts insightful session on Berlin property market for Singapore investors
Strawberry Star Group hosted an interesting session on the Berlin property market for investors at its Singapore office last week.
Mr. Martin Martinovic, Business Development Manager, Diamona & Harnisch Development, Germany, provided deep insights into the German property market, with specific reference to Berlin, which is considered as a safe investment destination.
Mr. Martinovic also shared his views on the current property trends, taxes applicable to international investors, local rules and regulations, and investment options in Berlin, which is the latest hotspot in Europe with influx of tourists and new tech startup.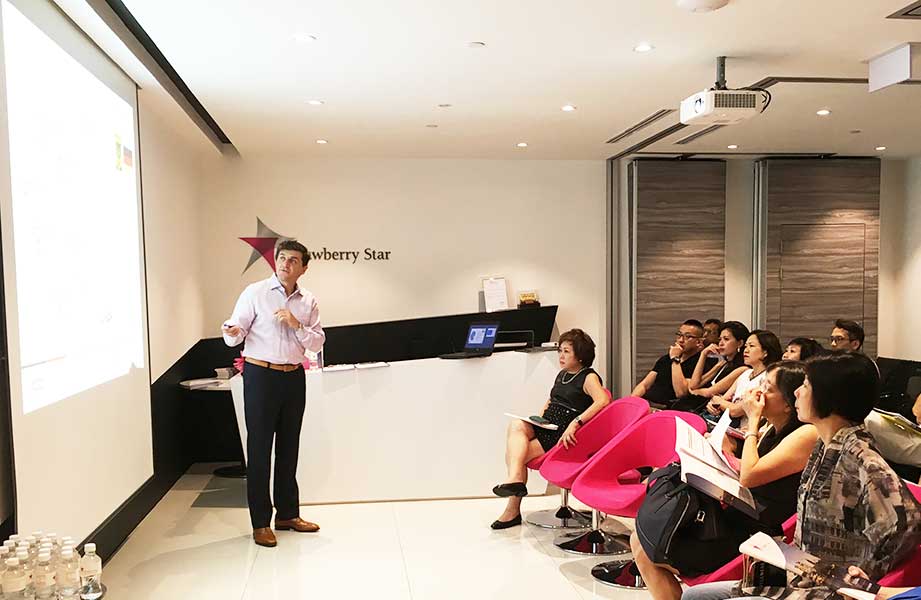 Carré Voltaire, a luxurious freehold 127 apartments building launched recently in Germany, generated keen interest from investors, who attended the session. Carré Voltaire is located in the Berlin-Schöneberg district between KaDeWe and Potsdamer Platz, exactly halfway between City West and City East. Nollendorfplatz and, just some feet behind, Winterfeldplatz with one of Berlin's most beautiful weekly farmers' markets are located only 400 meters south from the property's location.
After the presentation, Mrs. Doris Tan, Regional Director (Singapore & Hong Kong), Strawberry Star, participated in a Q&A session with the investors and clarified their doubts on investing in the German property market.