Mayor of Newham, graces Topping-Out event at Hoola London, E16
Monday 7, March 2016 marks a momentous milestone for HUB Group in partnership with Strawberry Star, for the Topping-Out ceremony on the rooftop of its prestigious development, Hoola London, E16.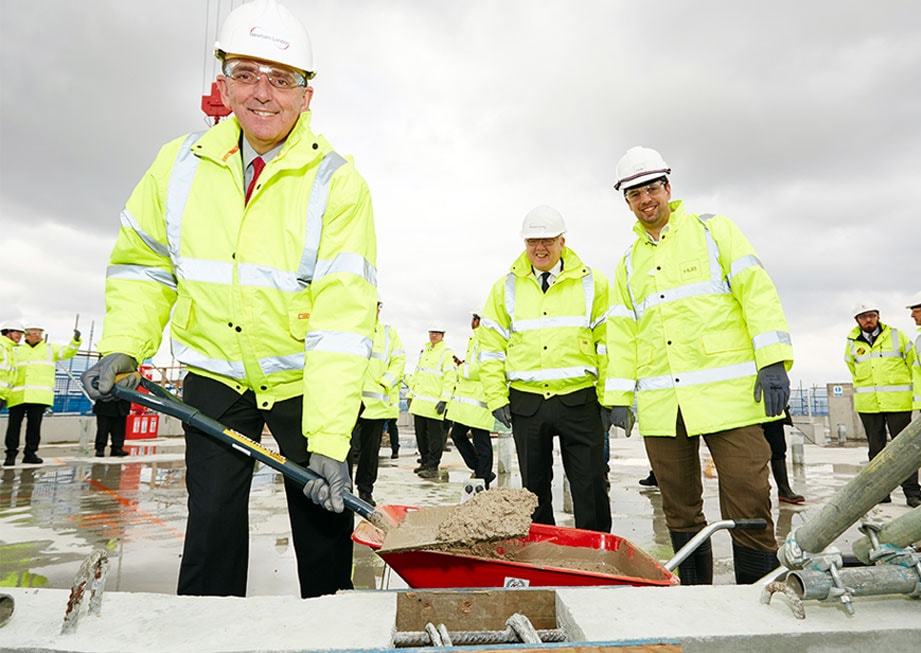 Set high above on the East Tower, overlooking Royal Docks, Canary Wharf and the City, Sir Robin Wales, Mayor of Newham was present to lay the ceremonious 'last brick'. Accompanying him was Newham's Councillor Ken Clark, Steve Sanham and Development Director (HUB).
Strawberry Star's Nick Stonley, Managing Director for Strawbery Star Developments and Sathvik Sathish, Group Director of Acquisitions and several other local dignitaries, were among those present.
A silver trowel was presented to the Mayor of Newham to mark this occasion, followed by speeches from Steve and Sir Robin, "Families are going to live here, and families will live in an exciting part of London, you create homes for the future' Sir Robin Wales.
Hoola London, E16 is a significant development for HUB Group and Strawberry Star, which is destined to become a London landmark.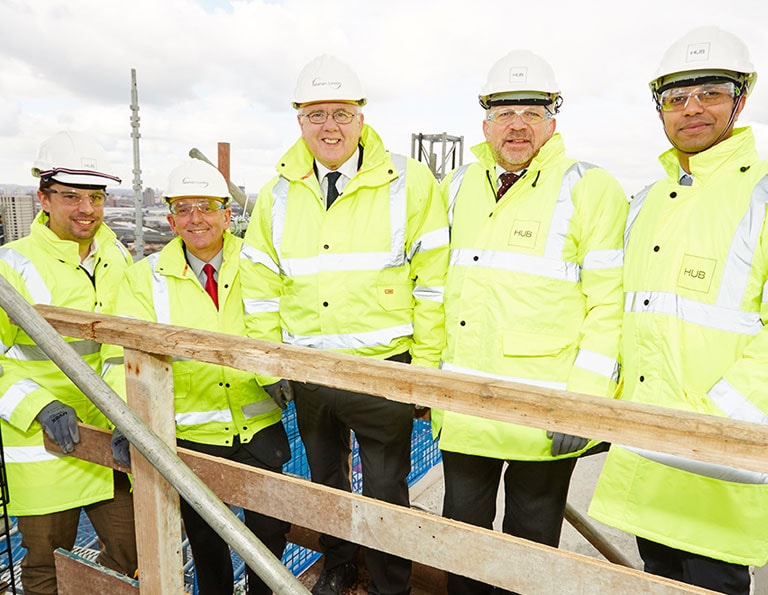 Left to right: Steve Sanham, Sir Robin Wales, Mayor of Newham, Councillor Ken Clark, Nick Stonley and Sathvik Sathish