Sir Robin Wales, Mayor of the London Borough of Newham, Mr. Kim Bromley-Derry, Chief Executive and Mr. Tony Clements, Deputy Chief Executive, Newham, recently visited Hoola, one of the leading developments in London's Royal Docks, to see the progress.
Mr. Santhosh Gowda, Chairman, Strawberry Star Group and Mr. Tim Barlow, Founding Partner of HUB, greeted the Newham dignitaries.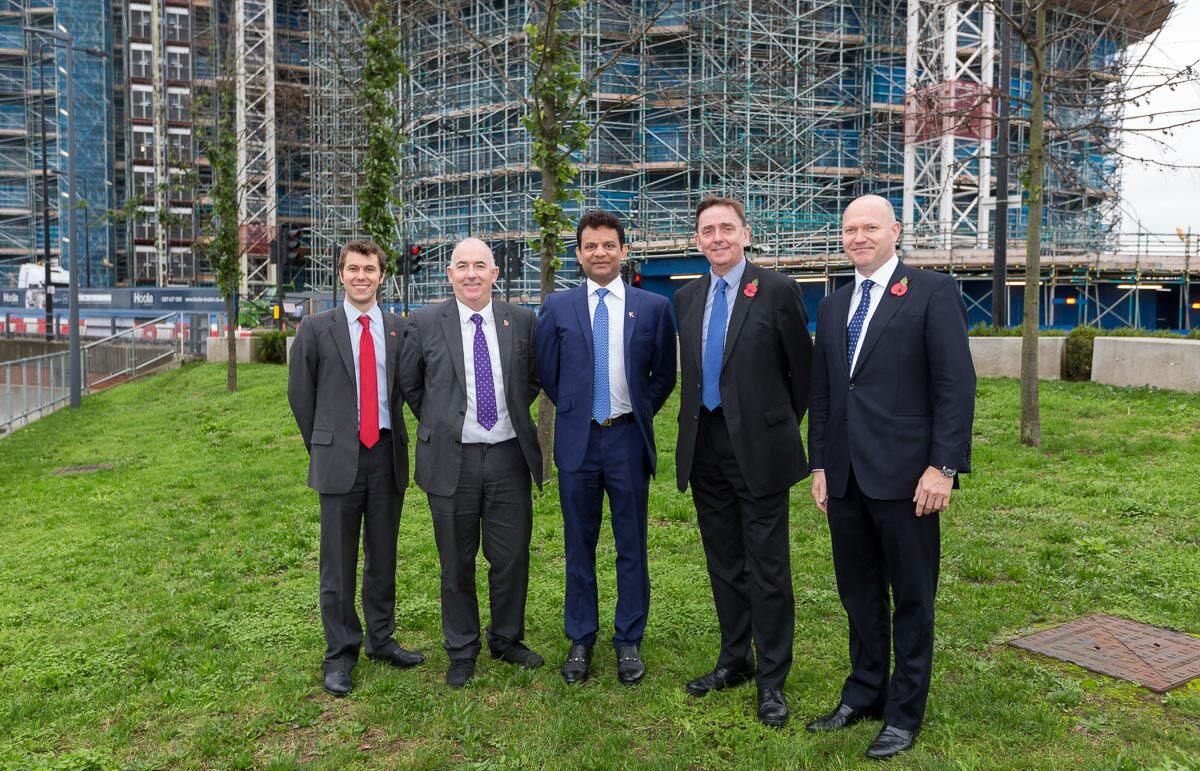 Left to right: Tony Clements, Kim Bromley-Derry, Santhosh Gowda, Sir Robin Wales and Tim Barlow.